1. Login to Your Webmail Account
Visit Rackspace's Webmail Login, and enter your email and password to log in.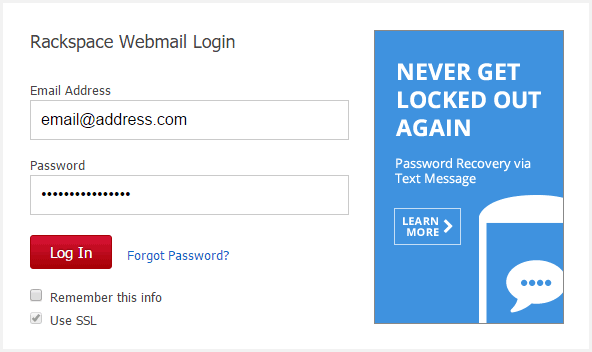 ---
2. Select the Menu Beside your Email Address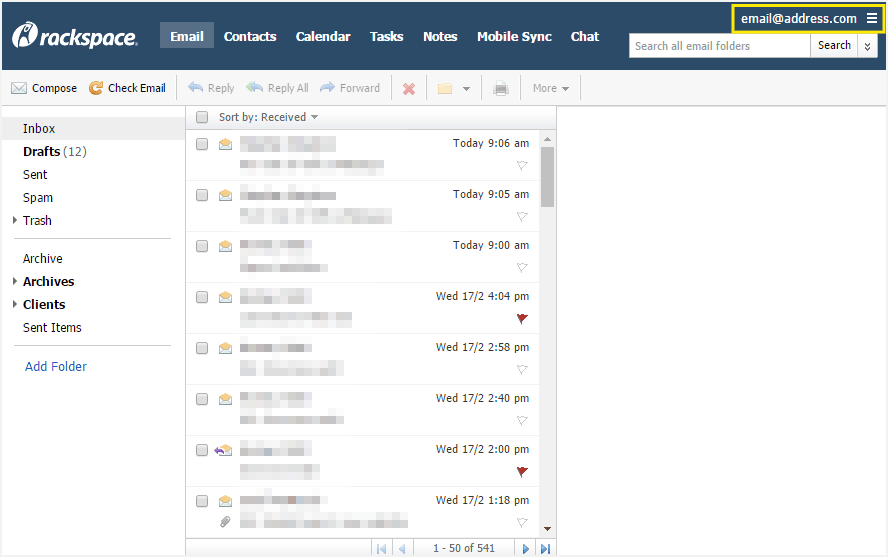 ---
3. Select Settings from the Menu
---
4. Configure your Auto-Reply
From the Settings window, select Incoming Email from the menu options.
Turn the status of the Auto-Reply to 'On', and type your message in the Auto-Reply message field.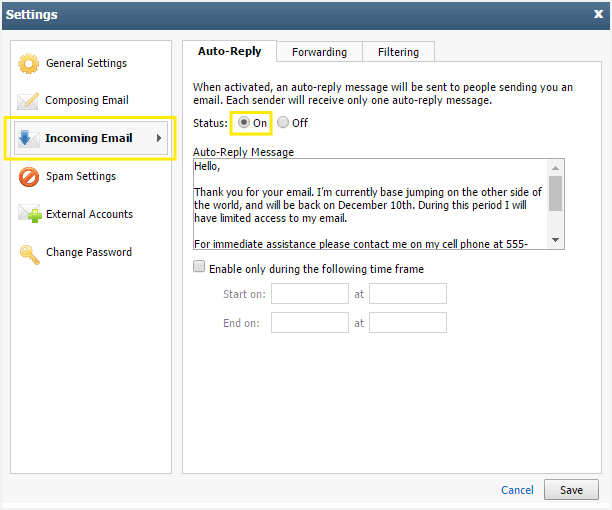 Optionally, check the 'Enable only during the following time frame' box. This will let you set the auto-reply message to deactivate without you having to remember to login and turn it off.

---
5. Click Save, and You're Done!
Optionally send yourself a test email to make sure that everything is in working order.
TIP: If you didn't set the automatic disabling of the auto-reply for when you return, make sure to remember to login in order to disable the message when you are back in the office.